Hey Kids, here's the first few chapters and sections of Sacre Bleu, which will come out April 3. Be sure to check out the Chapter Blog, which will cover the whole book when it's released.Happy Holidays! Have a great year, and thanks for the enthusiasm and support. – Chris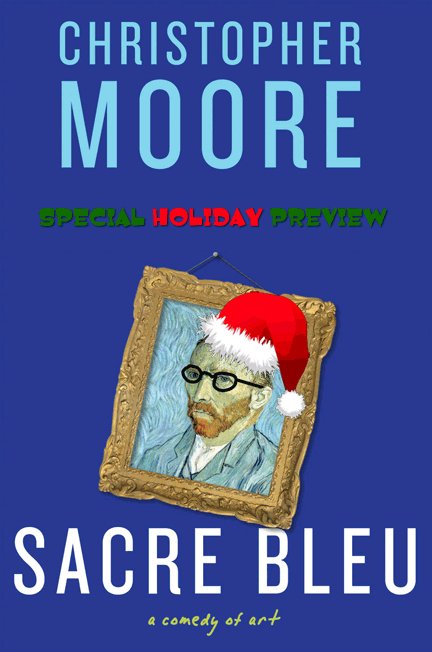 This is not the final cover, but it is the design that readers picked as their favorite.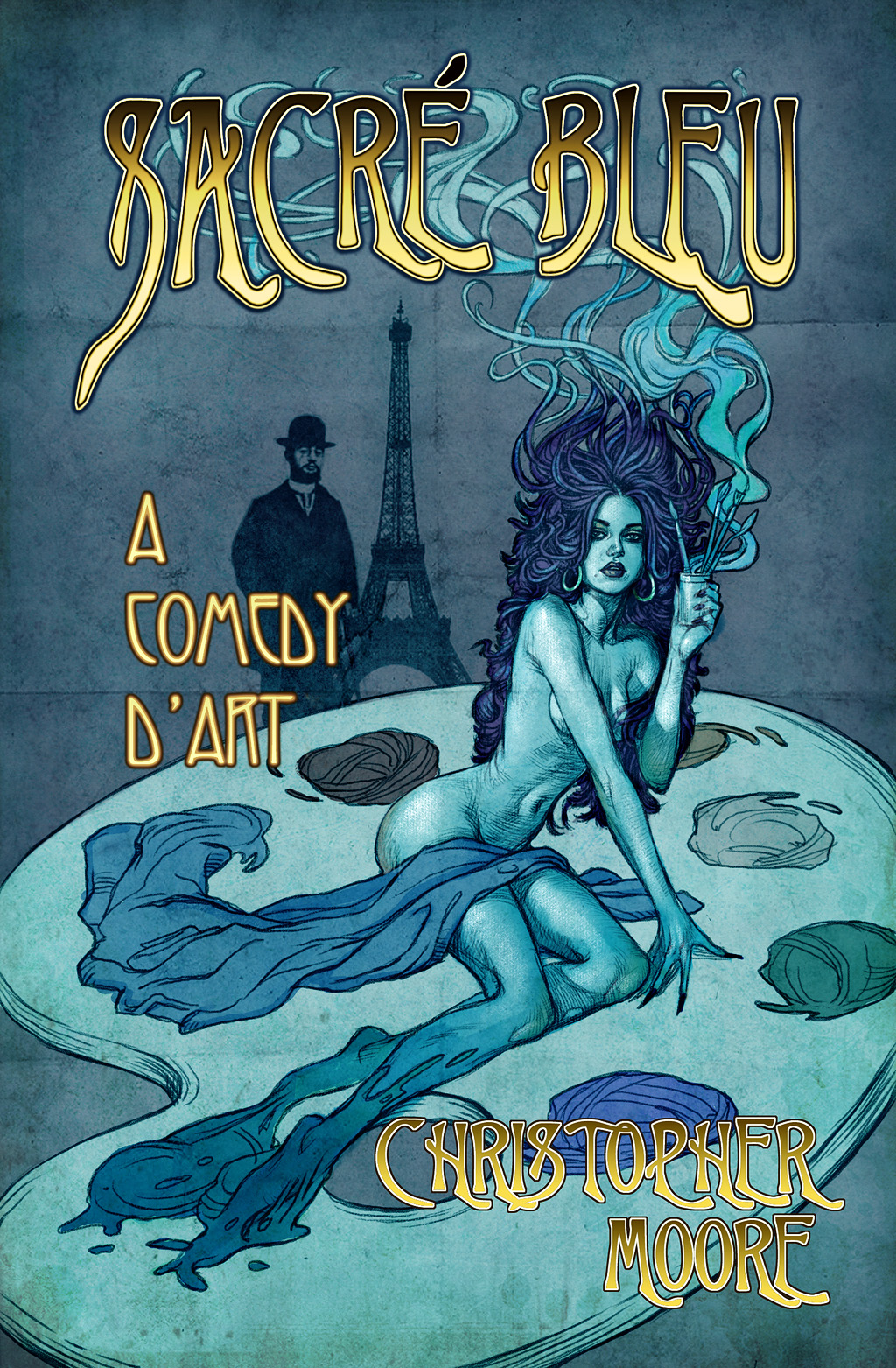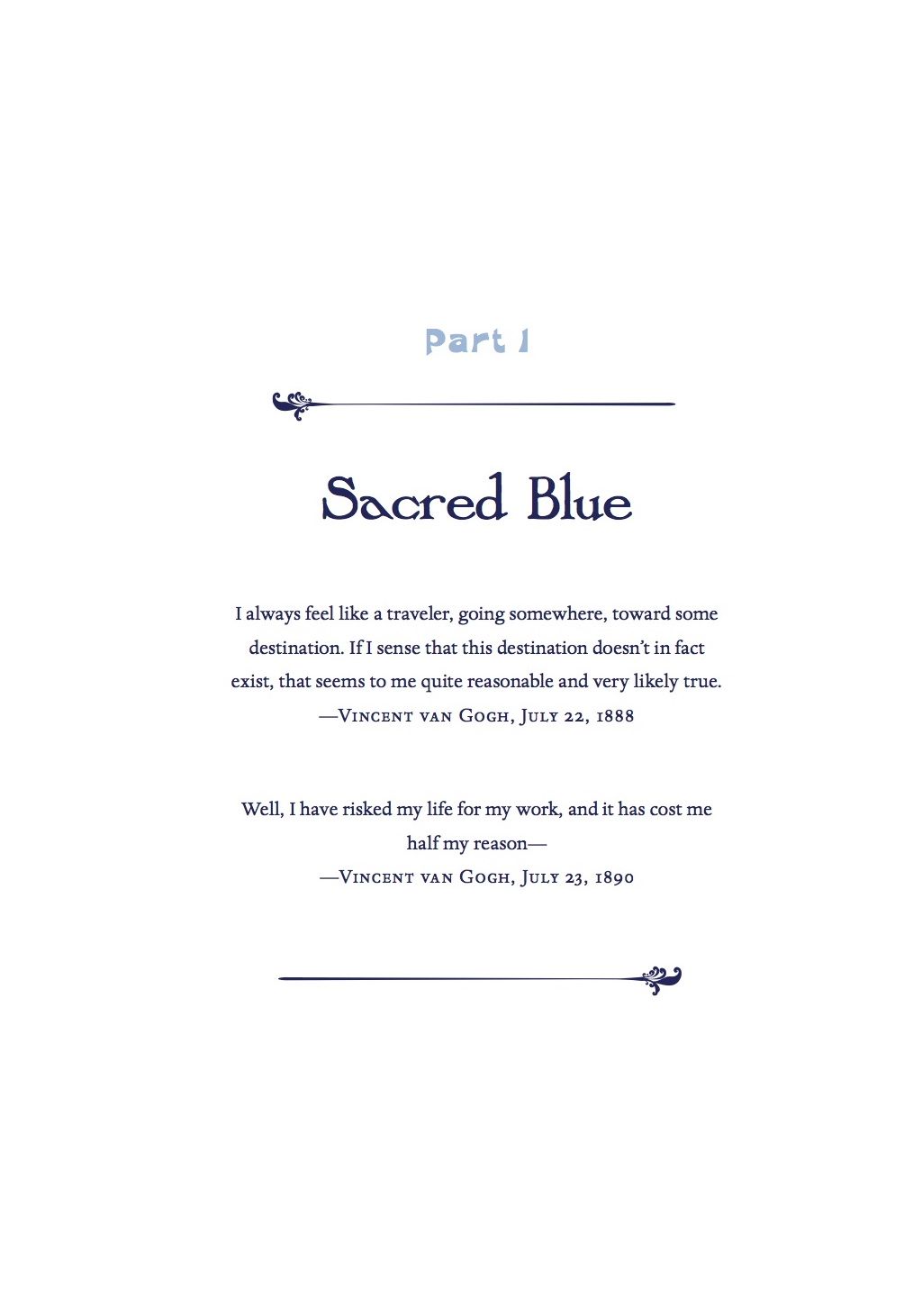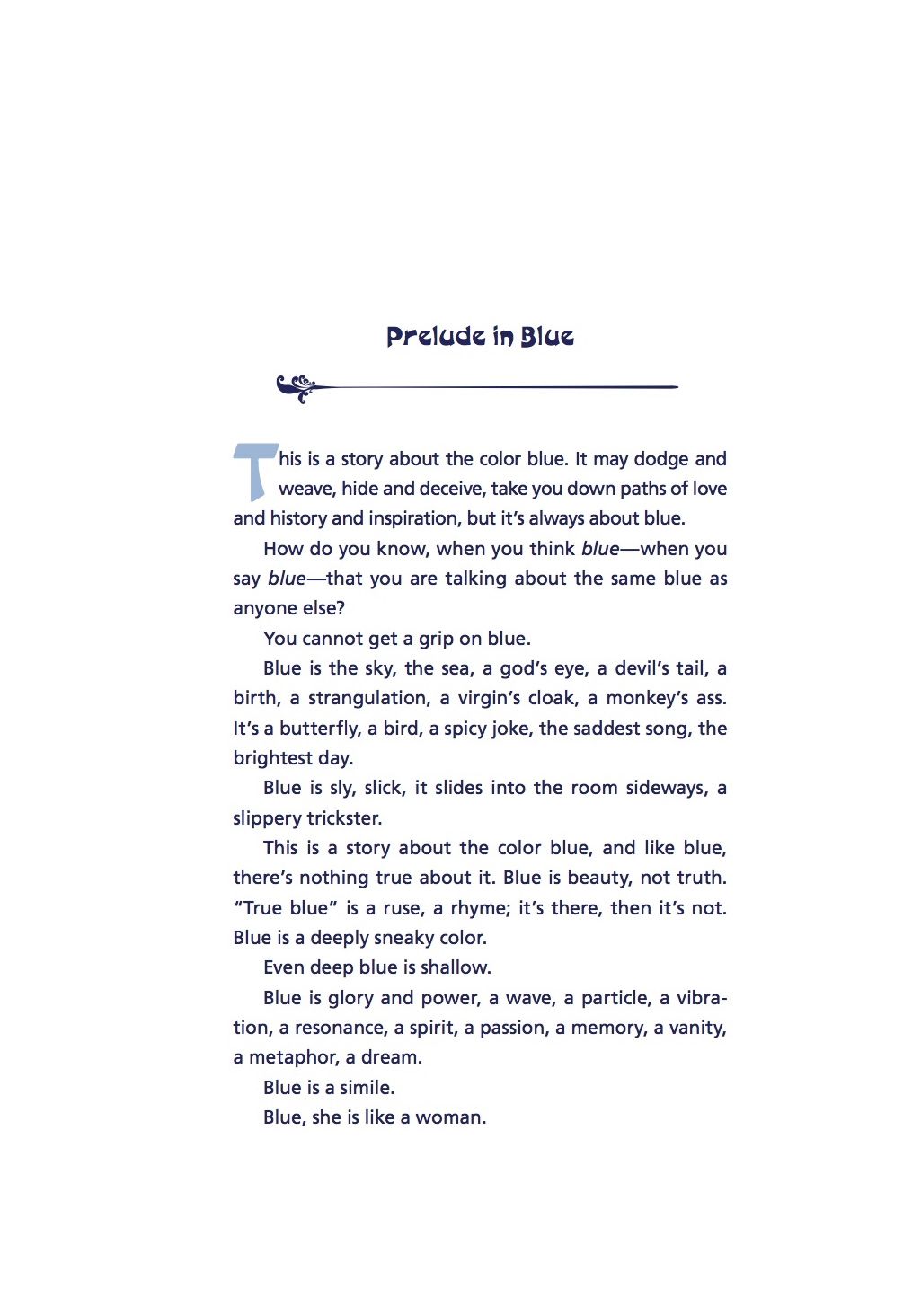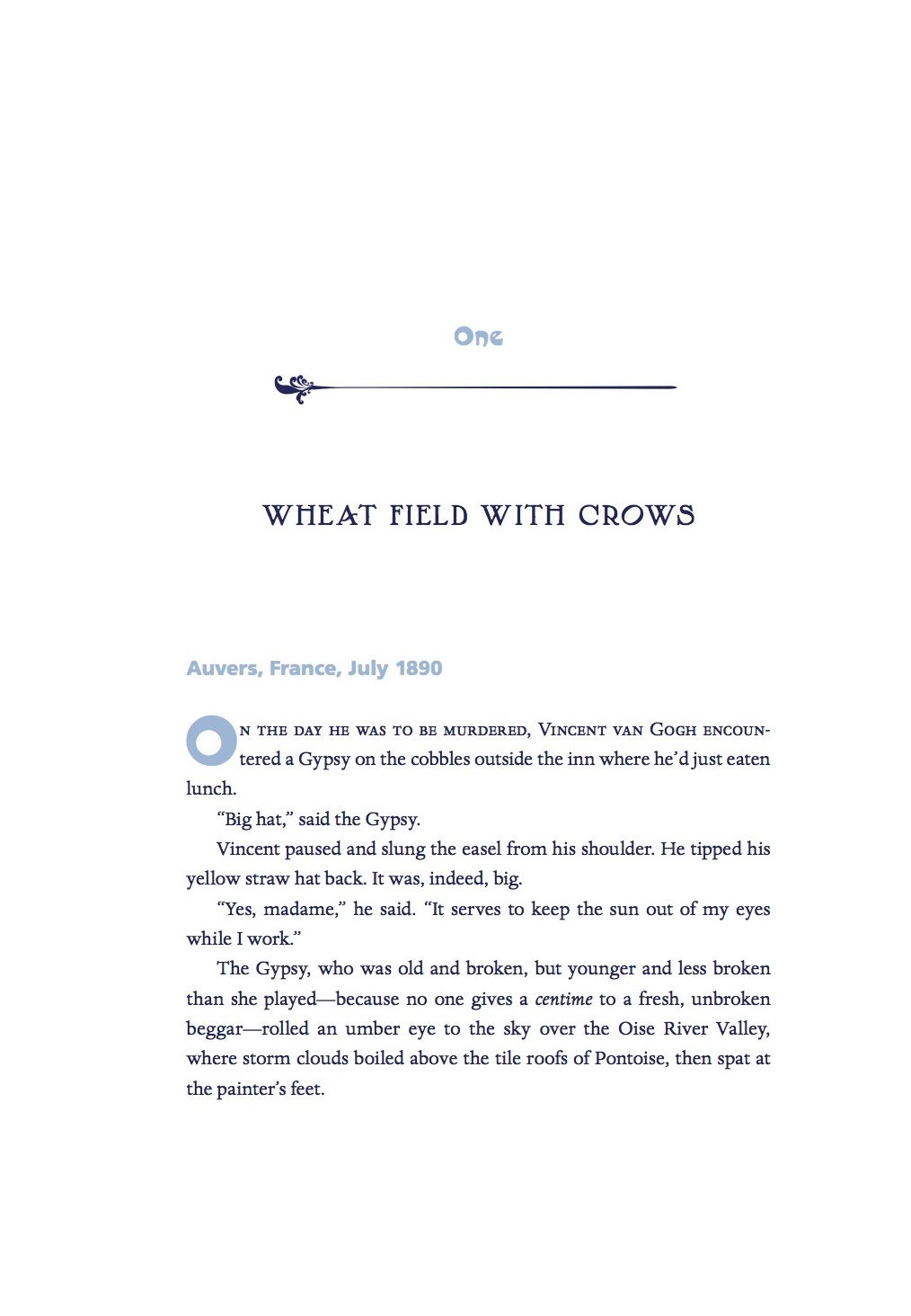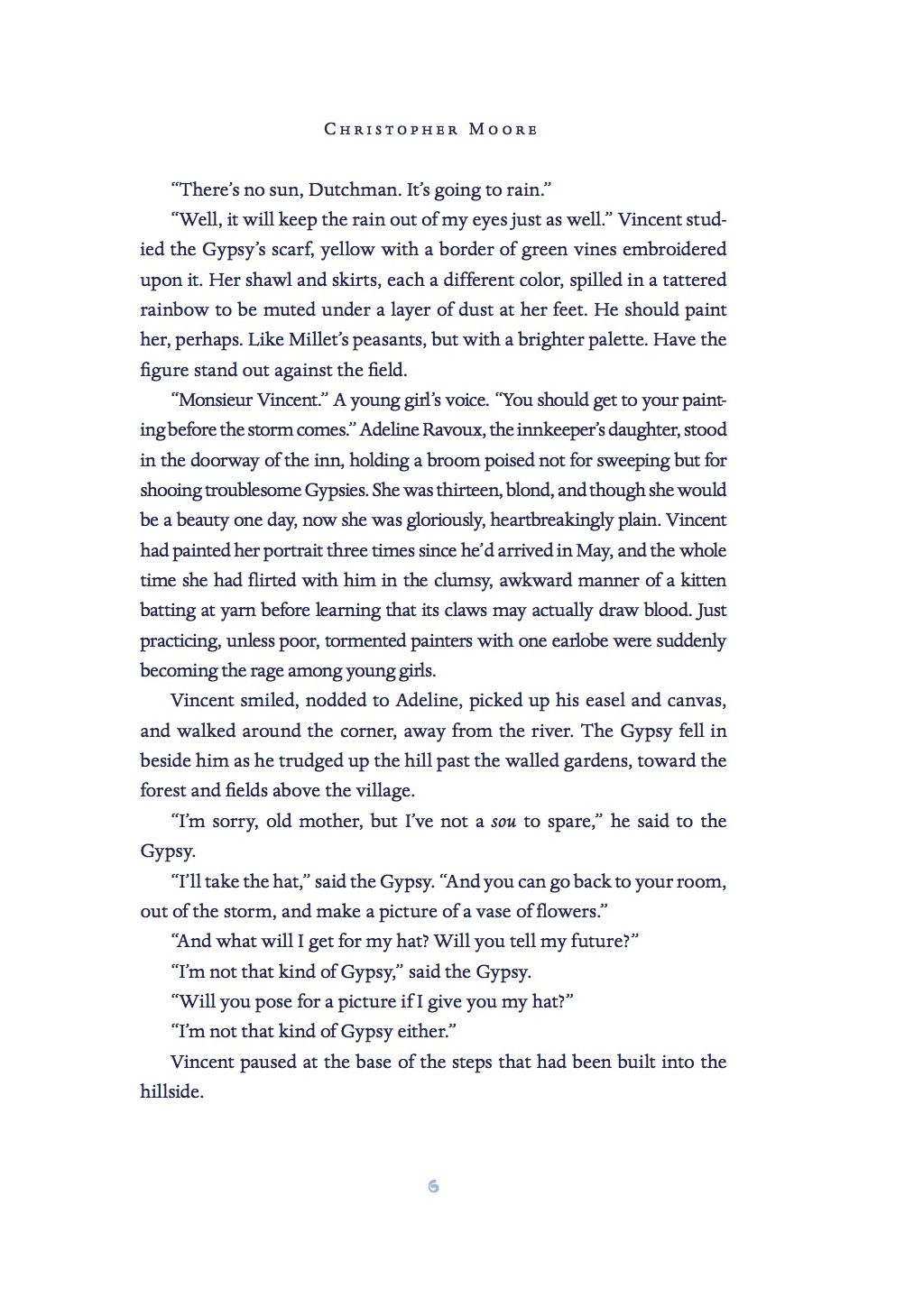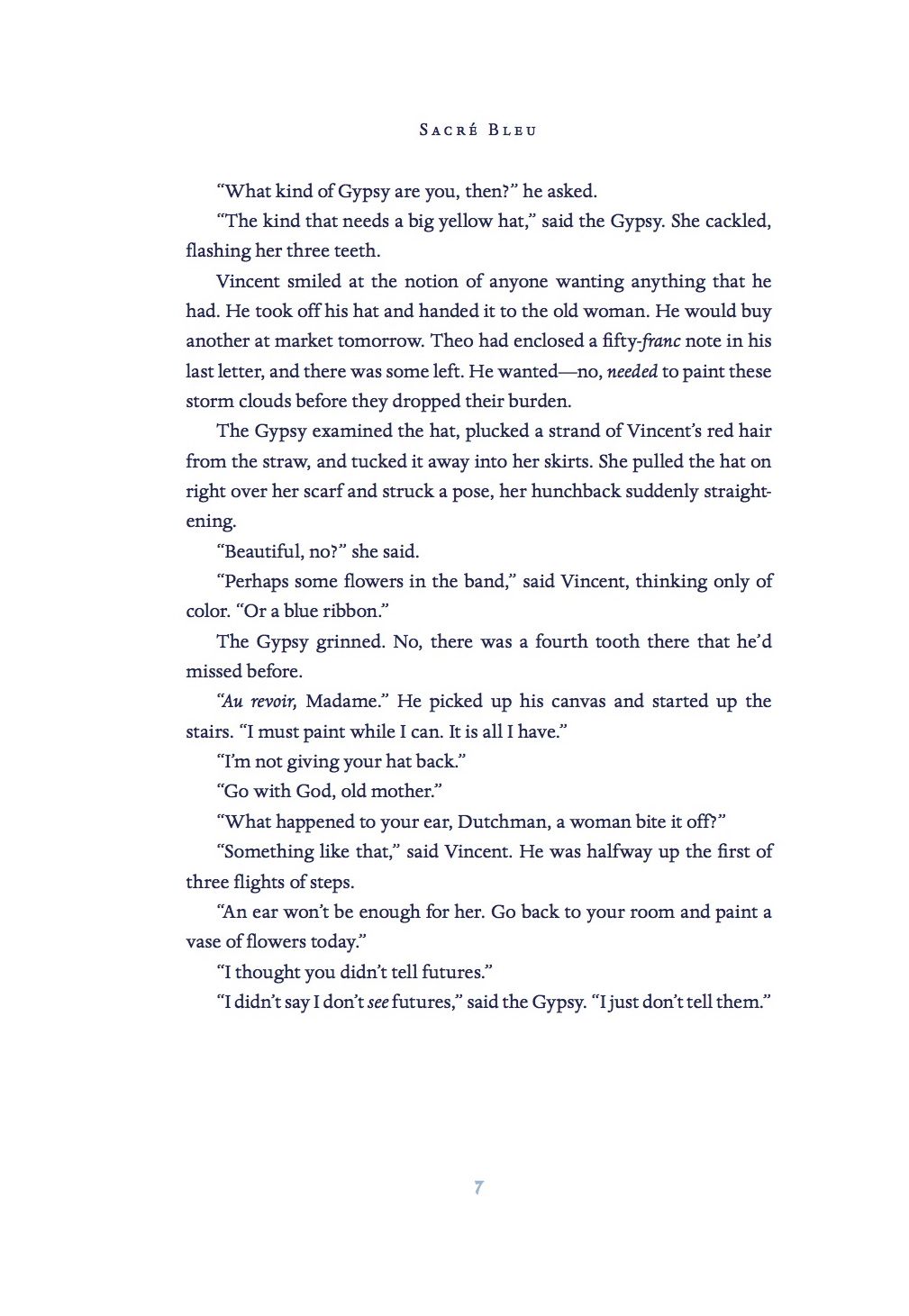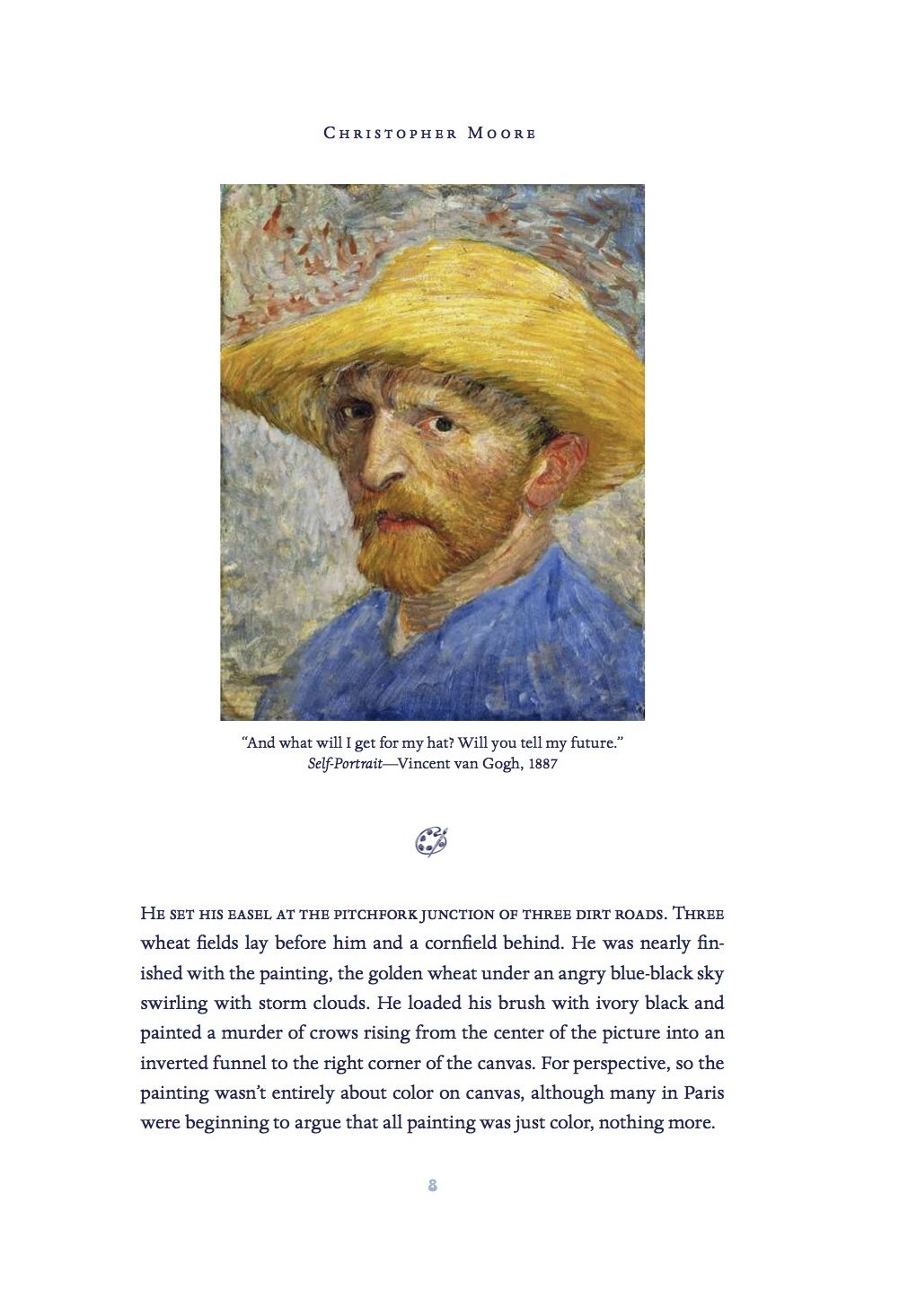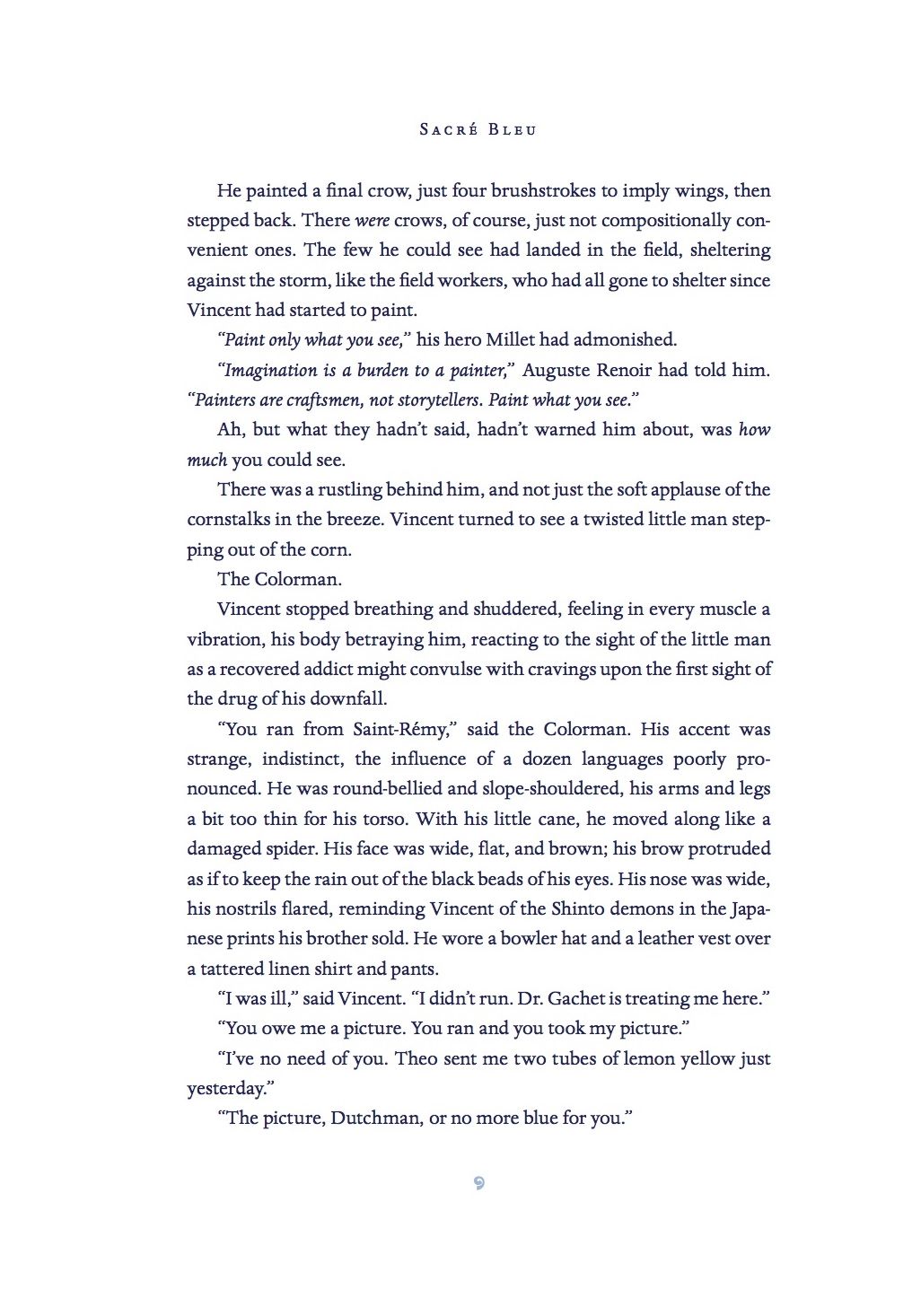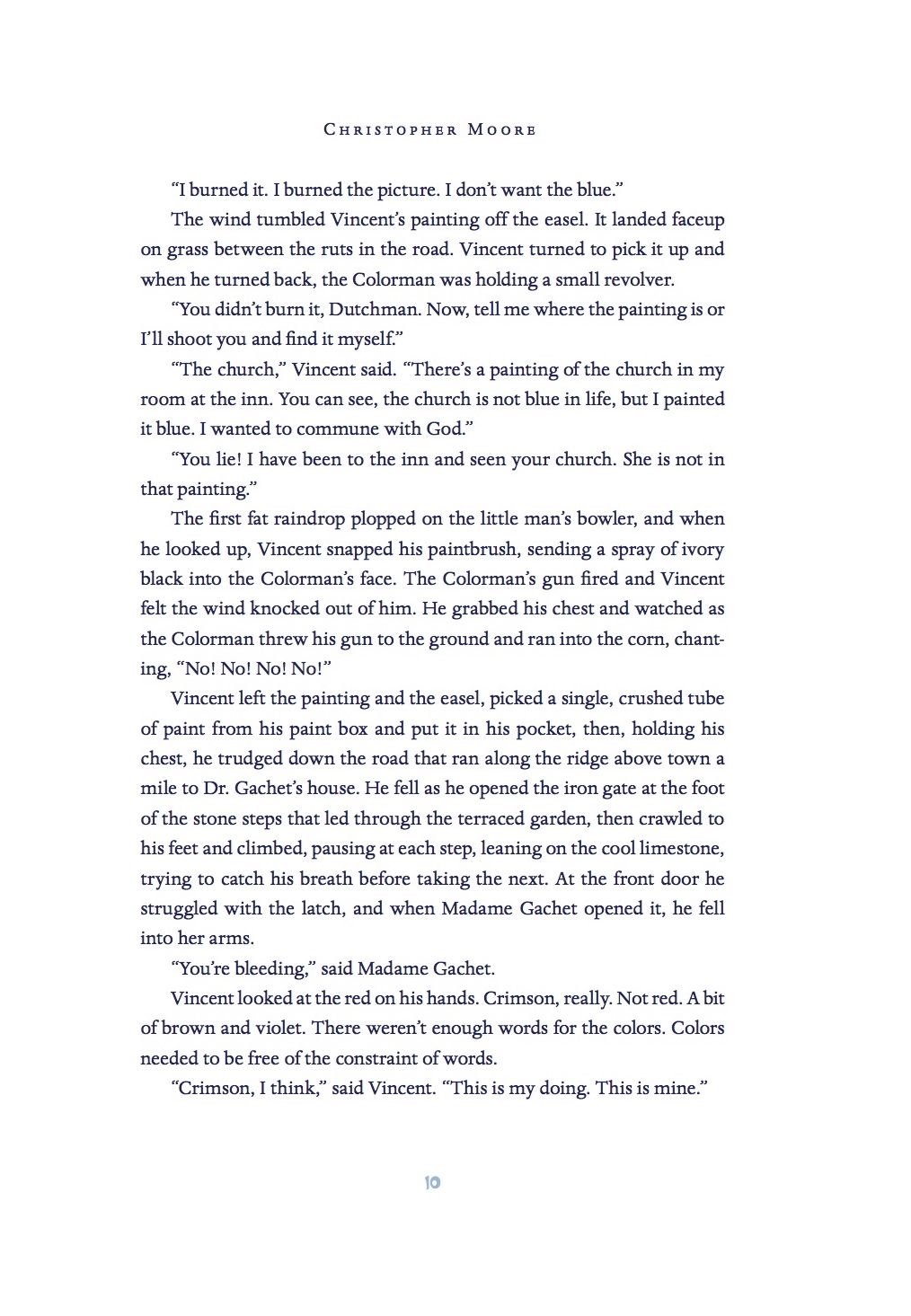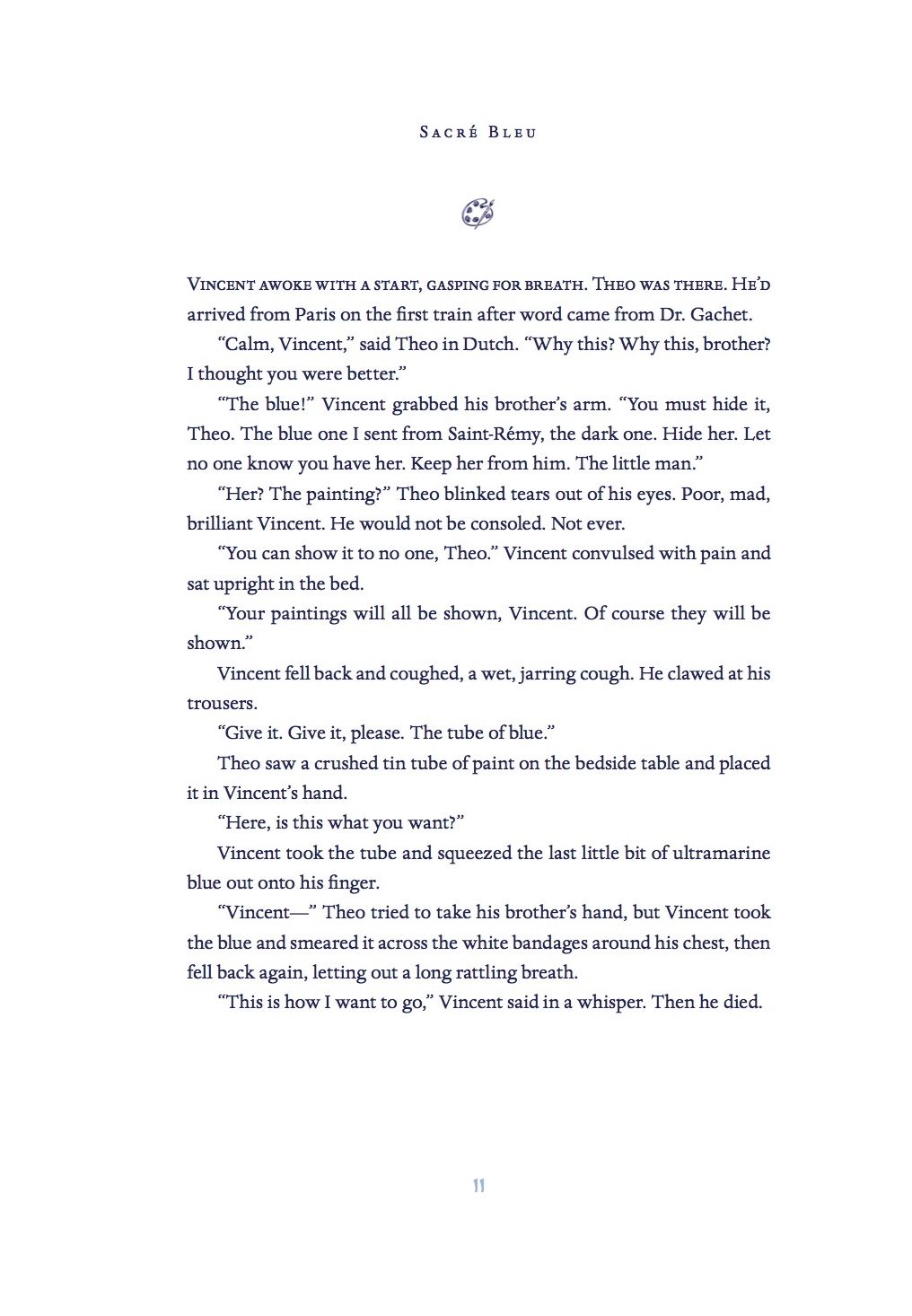 Sacré Bleu will be in stores April 3, 2012- Check my Facebook or Chrismoore.com for my tour schedule and any updates. Happy holidays. Thanks for helping me along on this great adventure.